First Southern Bank is here to support our small businesses! Our experienced lenders are here to guide you through the SBA PPP process.
News & Events
Insuritas Announces Partnership With First Southern Bank

January 13, 2020 – Insuritas today announces it has partnered with First Southern Bank of Georgia to build a turnkey, full service digital insurance agency that will operate across their Southern Georgia and West Central Florida footprint. This new partnership will enable First Southern Bank to offer its customers the auto, home and business insurance products they purchase every year, while deepening customer share and building an additional source of non-interest income.

'We are delighted to announce our partnership with First Southern,' said Jeff Chesky, Insuritas' Chairman & CEO. 'As one of the nation's preeminent community banks, we are proud to have earned the opportunity build, launch and manage a full service digitally powered insurance agency for the bank.  This new agency launch will offer all of the insurance products the bank's customers will need over their lifetime, and the agency's products and services will be connected to the digital platforms the bank is building out to support its continued growth.'

Chesky added, 'Through our partnership, the bank will now be able to provide their customers with simple, seamless access to more competitive options for their customers' insurance needs, with a focus on delivering the right coverages at the right price at the right time.'

Insuritas and First Southern expect to launch the insurance agency in Q2 of 2021, building and deploying a full-service insurance offering with over 40 carrier partners in just 90 days.

For more, visit

www.insuritas.com

New Board Member - Joe Ierardi

First Southern Bank (the "Bank") announced today that Mr. Joe Ierardi has been elected to the Board of Directors for First Southern Bank. Joe is the Chief Executive Officer for Wayne Memorial Hospital in Jesup, Georgia, an 84 bed acute care facility. Joe received his bachelor's degree from the University of Georgia and received his Master's Degree in Healthcare Administration from the University of Phoenix. He is an active member of the Wayne County community and volunteers in numerous philanthropic organizations. "We are pleased to welcome Joe to the First Southern Board of Directors," said Daniel S. Hager, Chairman and CEO. "As a highly respected and seasoned executive with valuable local expertise, we look forward to the insight, energy and value he will bring to the bank in the coming years."

We CARE About You

The #1 rule for a true community bank is 1 on 1 customer service! During this unprecedented time, we continue to make that our mission. We have proudly served the small businesses in our communities by personally guiding them thru the CaresAct loan process. We are here to help all businesses learn what they are entitled to and we personally handle each loan request. We do not refer customers to a third party. When you work with First Southern Bank - you work with one of our experienced lenders. Let us help you today!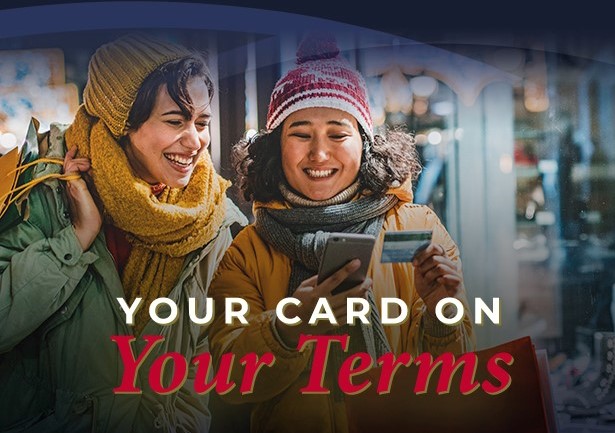 Card Management at your Fingertips
CardValet helps you control your cards through your mobile device, making it easy to set alets and manage your financies on the go: 

- Turn your debit and credit cards on and off

- Establish transaction controls for dollar amount limits, merchant categories and geographic locations

- Receive alerts when your debit or credit card is used, approve or exceeds the transaction controls set by you

- Stay informed of potential fraud with alerts on attempted and declining transactions

- Get real-time balances for your accounts